Welcome to the City of Waverly, Illinois

City of Waverly .... A Good Place to Call Home!

Welcome to the City of Waverly!

Waverly, founded in 1836, is the second largest city in Morgan County, with nearly 1300 residents, and occupies one square mile of rich and fertile land 90 miles north of St. Louis, 210 miles south southwest of Chicago, and 30 miles southwest of Springfield. Approximately 3000 customers are located in the local trading area. Waverly contains over 400 homes, has over sixteen miles of all-weather street and roadways, supports its own elementary and high school, and owns and operates its own water and sewer systems. Since Waverly's founding, Salter Park has been the heart of the city. Located in the middle of the business district, this exceptionally well-maintained six acre park contains a band stage, a pavilion, a War Memorial, basketball court, a large playground area which was constructed by community volunteers and is the site of the Waverly Old-Fashioned Picnic held each year in late summer. Waverly is also the home of the Waverly Holiday Tournament (the best small school tournament in Illinois) for high school boy's basketball every year since 1951.

We are very proud of our city, its people, our lifestyles, and activities.

** IMPORTANT NOTICES **

SPRING IS HERE - as the grass begins to grow and grow, please remember to keep your yards looking good by mowing. Please help keep Waverly looking great - - - Thank you!

WAVERLY COMMUNITY PICNIC

The Waverly Community Picnic is begining a new project this year by having a Program Booklet which will include any and all information for the picnic. If anyone is interested in placing an advertisement in the booklet, as a business promotion, leaving a message for a Queen Pageant contestant or a general meesage for the community, please contact Aurora Grimmett at waverlypicnic@outlook.com or aurora.grimmett@yahoo.com. Sizes are $10.00 (2 in by 3.5 in), $20.00 (5 in by 3.5 in) or $30.00 (5 in by 8 in). The deadline to order a space is June 1, 2023.

LIHEAP Opens for Applications on September 1 (reprinted from WLDS news)

Local Energy and water bill assistance will open up at the start of next month. The Low Income Household Energy Assistance Program, or LIHEAP, will open at MCS Community Services on September 1. Funds will be open to residents of Morgan, Scott and Cass counties.

The funds assist in the payment of electric and heating bills as well as water and sewer bills. Applications will be accepted on a first come, first served basis through May 31, 2023.

To qualify, households must be at or below 200 percent of the federal poverty level. Income guidelines are determined by federal poverty guidelines, state median income, and household size. In person applications can be submitted by appointment only in Jacksonville, Winchester, and Beardstown. Appointments are also needed for phone applications.

Applicants must show proof of gross income from the previous 30 days, social security numbers for all household members, copies of the most recent utility bills and a copy of a rental agreement and/or proof of household ownership. Further documentation may be requested depending upon each individual case.

For more information or to set up an appointment, call MCS Community Serives at (217) 243-9404 or (888) 288-4413.

Your 2023Annual Water Quality Report is now available. To speak with someone about this report or to request a copy, please call us at (217) 435-4611 or (217) 435-4111. Please go to the Residents Section, Water Quailty Report subsetion to view the report.

Waverly Water Quality ReportCCR2023.pdf

https://waverlyil.com/water-quality-report

The After Hours & Gas Emergency Number is: (217) 473-9822.

NOTICE - if, at any time, you smell gas within your residence, please leave the premises and call the Gas Emergency Line at (217) 473-9822 immediately.

POLICE CONTACT: if you need to contact the Waverly Police Department at any time, please call (217) 245-6103, opt 3.

Waverly Lake Boat Permits are available at City Hall and the Water Plant. The cost is $25.00 and the permits are good for the period: April 1, 2023 through March 31, 2024.

Golf Cart Renewals are due by April 1, 2023. If you plan on operating a golf cart or UTV on the city streets, you will need a current permit staring April 1, 2023 through March 31, 2024. Please see Chief Johnson. Cost is $75.00.

WAVERLY ZONING REGULATIONS - Before you build, install a fence, construct/move in a shed or make other construction changes to your property, you are required by the City of Waverly to file an application for a Certificate of Compliance, which can be obtained at City Hall. The application is then reviewed by the Zoning Board to ensure all guidelines are met. Once approved, a building permit will be issued and then your project may begin. The Zoning Board meets at 6:00 pm the third (3rd) Monday of every month at City Hall.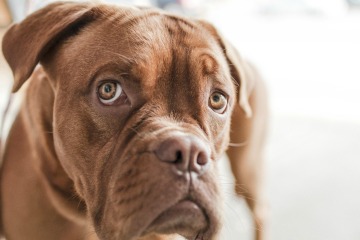 Support Local Animal Shelter
Looking for a furry friend to become a part of your family? Consider adopting a dog or cat from your local animal shelter. An adopted pet will provide unconditional love and companionship to all.