Welcome to City of Waverly

City of Waverly ....A Good Place to Call Home!

Welcome to the City of Waverly!

Waverly, founded in 1836, is the second largest city in Morgan County, with nearly 1300 residents, and occupies one square mile of rich and fertile land 90 miles north of St. Louis, 210 miles south southwest of Chicago, and 30 miles southwest of Springfield. Approximately 3000 customers are located in the local trading area. Waverly contains over 400 homes, has over sixteen miles of all-weather street and roadways, supports its own elementary and high school, and owns and operates its own water and sewer systems. Since Waverly's founding, Salter Park has been the heart of the city. Located in the middle of the business district, this exceptionally well-maintained six acre park contains a band stage, a pavilion, a War Memorial, basketball court, a large playground area which was constructed by community volunteers and is the site of the Waverly Community Picnic held each year in August. Waverly is also the home of the Waverly Holiday Tournament (the best small school tournament in Illinois) for high school boy's basketball every year since 1951.

We are very proud of our city, its people, our lifestyles, and activities.

** IMPORTANT NOTICES **

Per City Council, effective April 1, 2021, late fees and fees for using a credit/debit card will be reinstated by the City of Waverly. Shut-offs for non payment will become effective May 11, 2021, (March usage, bills due April 12th - 23rd) and reviewed on a month-by-month basis thereafter. If you have questions, please call the City Office at (217) 435-4611.

Golf Cart Renewals are due by April 1, 2021. If you plan on operating a golf cart or UTV on the city streets, you will need a current permit staring April 1, 2021. Please see Chief Johnson. Cost is $75.00.

Waverly Lake Boat Permits are available at City Hall and the Water Plant. The cost is $25.00 and the permits are good for the period: April 1, 2021 through March 31, 2022.

CITY-WIDE HEAVY TRASH COLLECTION - Saturday, May 22, 2021 - 9:00 am until 12:00 pm

Dumpsters will be set up on State Street (south side of Salter Park).

BLH will be accepting televisions and monitors. The cost is: $20 for all televisions and monitors and $40 for Projection Screens or console.

SUMMER HELP - the City of Waverly is accepting applications for summer employment. The applicant must be eighteen (18) years old, possess a valid Illinois driver's license and pass a drug screening. Applications are available at City Hall and will be accpepted until May 28th at 4:00 pm.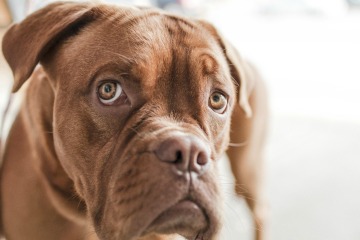 Support Local Animal Shelter
Looking for a furry friend to become a part of your family? Consider adopting a dog or cat from your local animal shelter. An adopted pet will provide unconditional love and companionship to all.